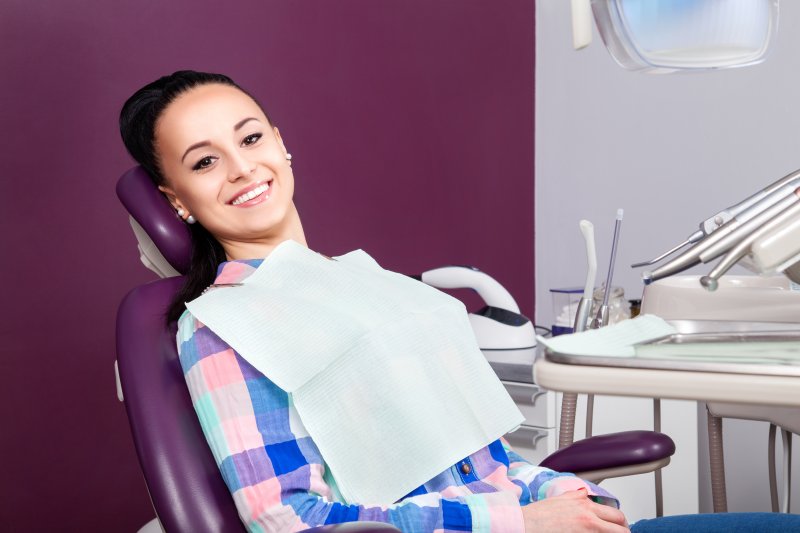 To keep your smile in good shape, you should attend regular cleanings and checkups twice a year. However, if you haven't been for a while, you've moved to a new place, or you've switched dentists for one reason or another, you might not know what steps to take to prepare for your visit. We're here to help! Here are some tips that you may want to consider so you can be prepared for your upcoming visit.
Choose a Dentist You Can Trust
When it comes to choosing a dentist, it isn't always the best idea to choose the first person that pops up after a quick search online. Instead, do your research. Pick a dentist who has good communication skills and can help you manage dental anxiety if needed. These are necessary qualities that will help you keep up a good relationship with your dental provider. Before booking your appointment, read some online reviews as well. This way, you can hear about other people's experiences with the dentist in question.
Provide Your Dental Records
If you are seeing someone new for your dental care, it will be very helpful for them if you provide your dental records. This may mean that you have to contact your previous dental provider to get this information from them. If your new dentist isn't aware of your history, it will be more challenging for them to get started.
Bring Your Insurance Information
Before your appointment, you should check to see if the dentist accepts your insurance plan. You don't want to be surprised with a large bill that needs to be paid out-of-pocket. Bring your dental insurance information with you to your appointment so you can provide the practice with the information they need to maximize your benefits.
Write Down Your Medications
If you take any medications, make a list of all the ones you take as well as their dosage and how often you take them. Some medicines can increase your risk of oral health issues, like dry mouth and gum disease. By knowing which medications you are taking, your dentist will know exactly what to look out for.
Confirm Your Appointment
You don't want to show up way too early or late for your appointment. The dental office will likely call to confirm the appointment. If they don't, it's a good idea to give them a call. This way, you can be certain about your appointment time and be given any necessary instructions.
Reschedule If You're Under the Weather
While it can be frustrating to reschedule appointments, your dental team would prefer that you do so if you become sick. This way, you won't be putting your dental team at risk of becoming ill, and your body will be able to recover before your treatment.
By sticking to the tips listed above, you can get into the swing of things with your dental visits and keep up a beautiful, healthy smile!
About the Author
Dr. Steve Cha earned his Doctor of Dental Surgery degree from the Loma Linda University School of Dentistry and has completed countless hours of continuing education to keep his knowledge and skills sharp. To date, he has certifications from the American Orthodontic Society as well as the Advanced Dental Implant Research & Education Center. Currently, he is a proud member of the American Dental Association and Texas Dental Association. For more information or to schedule an appointment at his office in McKinney, visit his website or call (972) 529-1800.