Children's Dentistry – McKinney, TX
Comfortable Care for Growing Smiles
The bacteria that cause cavities don't discriminate; tooth decay can develop as soon as a child's first tooth grows in. As a dentist with 20 years of experience, Dr. Steve Cha knows the importance of dental care for kids, and as a father of three, he knows how to help children feel relaxed and safe. Our team at Lake Forest Dental offers multiple options for children's dentistry in McKinney, TX aimed at helping young smiles grow up to be strong, healthy, and happy – all while making the experience stress-free for you and your little one.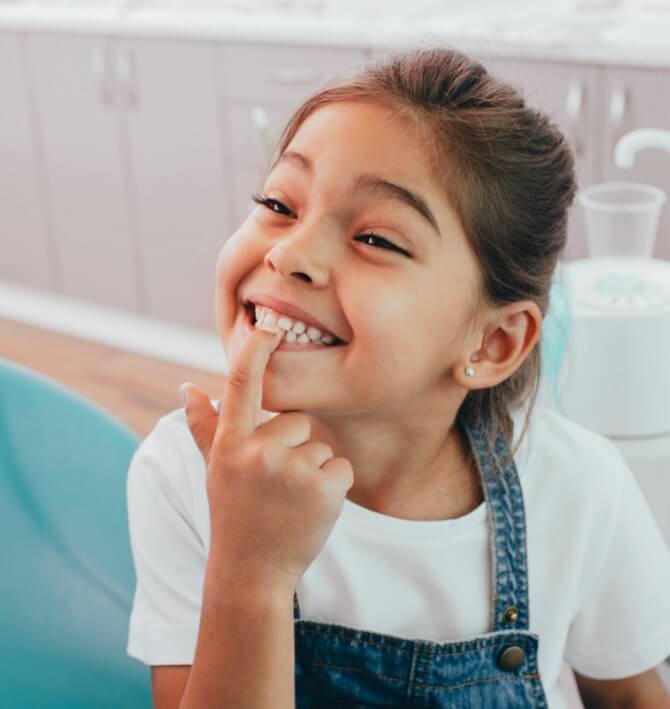 Why Choose Lake Forest Dental for Children's Dentistry?
Early & Late Dental Appointments Available
Safe, All-Digital Dental X-Rays
Cartoons on TVs in Treatment Rooms
Dental Checkups & Teeth Cleanings for Kids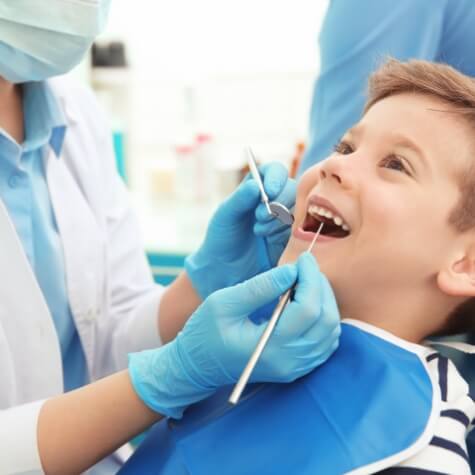 Ideally, a child should start coming in for six-month dental checkups as soon as their first tooth erupts. The earlier they get acquainted with our dental office, the sooner they will form healthy dental habits that will serve them well into adulthood. Not to mention, they'll also feel more comfortable! During your child's routine appointments, we'll make sure their teeth are developing properly. If we find anything concerning, we'll treat it right away to save you and your little one from bigger headaches in the future.
Dental Sealants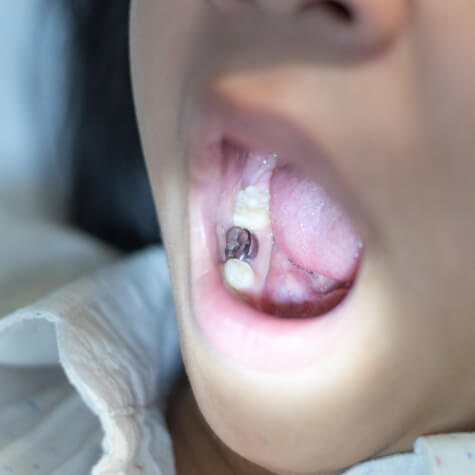 The molars in the back of your child's mouth have a higher risk of developing cavities. Not only can they be more difficult to brush, but their rough surfaces can harbor food debris that attracts bacteria. Thankfully, dental sealants can give these teeth the additional protection they need while your child is still learning to brush. We can quickly and painlessly apply a thin, clear layer of plastic-like composite resin to the molars' chewing surfaces, creating a barrier that shields these teeth from bacteria and plaque for up to a decade.
Fluoride Treatments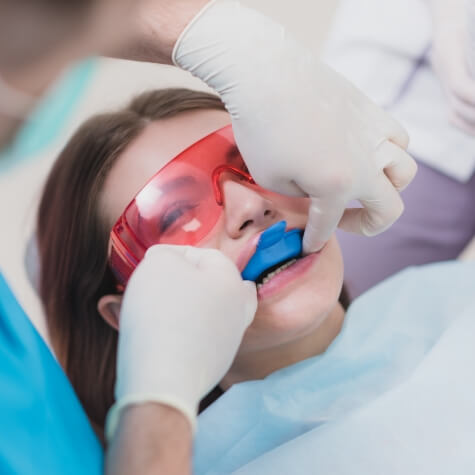 Patients of all ages can benefit from regular fluoride exposure, but it's especially helpful for kids since they have an elevated risk of cavities. Fluoride can even help a child's adult teeth become stronger before they even grow in! After your little one's cleaning, we can take a few minutes to coat their teeth with a fluoride varnish that will strengthen their enamel, reducing their cavity risk until their next checkup.
Tooth-Colored Fillings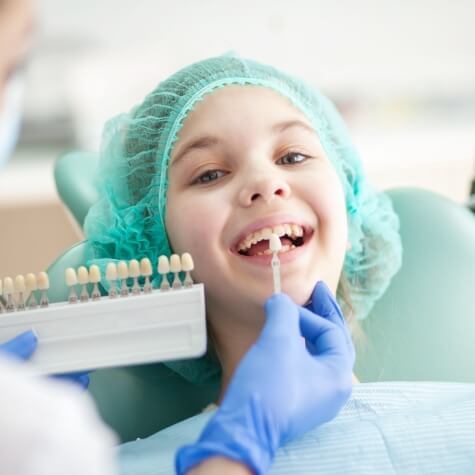 We do everything we can to help kids prevent cavities, but sometimes they still develop despite a patient's best efforts. If your son or daughter has a cavity, we can treat it with a tooth-colored filling that – as the name implies – is designed to seamlessly blend in with the rest of their smile. Made of custom-shaded composite resin, a tooth-colored filling should be completely undetectable when placed, so your child won't need to worry about their peers noticing their dental work.
Athletic Mouthguards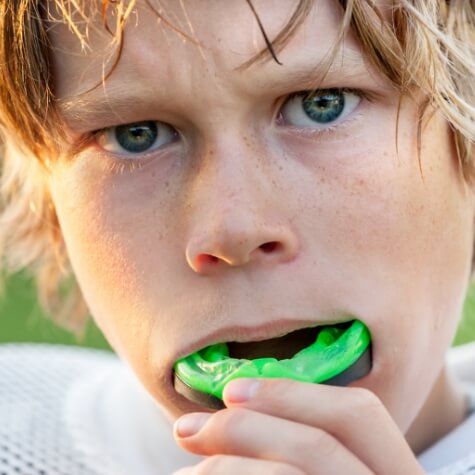 Whether your little one is a future sports star, or they just like to shoot hoops with their friends sometimes, young athletes need to protect their teeth from injury by wearing a mouthguard whenever they play. We can give your child a completely personalized mouthguard that fits the contours of their teeth, making it more comfortable than the trays you'll find at the store. This means your child will be much more likely to wear it and protect their smile!