Dental Implants – McKinney, TX
The Next Best Thing to Having Your Natural Teeth Back
If you were to ask most dentists how they would recommend replacing missing teeth, the overwhelming majority of them – including our very own Dr. Steve Cha – would say dental implants. This solution is so lifelike that, after getting them, it will look and feel like you'd never lost any teeth in the first place. Our team at Lake Forest Dental is ready to help you enjoy a complete smile again by handling every step of the dental implant treatment process under one roof. Reach out to us today to schedule your consultation to discuss tooth replacement with dental implants in McKinney, TX!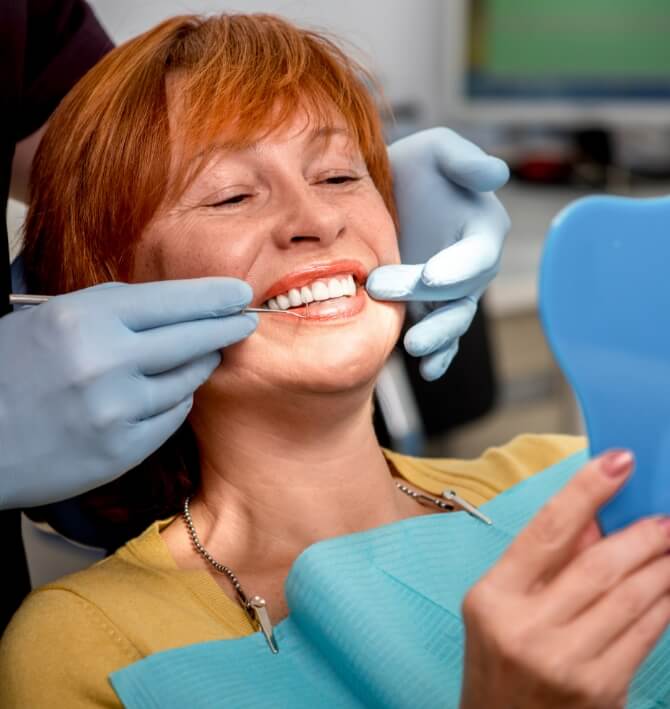 Why Choose Lake Forest Dental for Dental Implants?
Dental Implants Placed & Restored In-Office
3D Cone Beam Imaging Ensures Great Results
In-House Dental Membership Plan Available
What Are Dental Implants?
Dental implants are artificial tooth roots – usually made from titanium – that are anchored within your jaw to replace an absent tooth. Because of their biocompatible nature, implants are able to merge with your jawbone and function exactly like natural tooth roots. This strong foundation allows the implants to support a custom-made dental crown, bridge, or denture for decades to come.
The 4-Step Dental Implant Process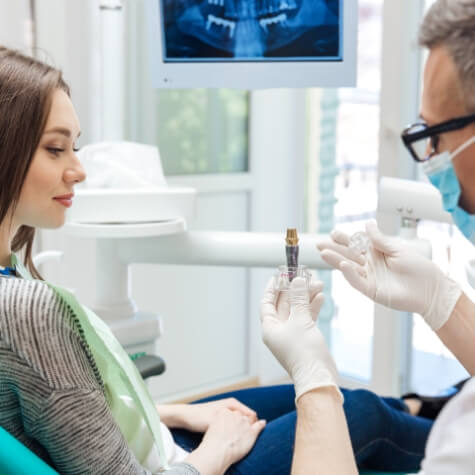 For most patients, getting dental implants involves four basic steps:
Initial consultation – Dr. Cha will ask you about your goals for the treatment and review your medical and oral health history. Our team will also take X-rays and any other images we need to determine whether dental implants are right for you.
Dental implant surgery – Because Dr. Cha can place implants himself, you'll be able to stay with the same team you already know and trust throughout the process.
Osseointegration and abutment placement – After your implants are placed, they'll undergo a process called osseointegration, where they fuse with your jawbone. Then, we'll surgically attach metal connectors called abutments to the tops of your implants.
Delivery of the final dental implant restoration – Depending on the number of teeth you're missing, we'll secure a dental crown, bridge, or denture onto your abutments.
Benefits of Dental Implants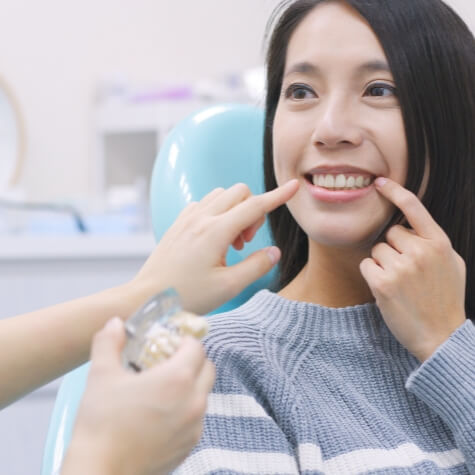 Compared to traditional methods of replacing missing teeth, such as dentures and dental bridges, dental implants provide benefits that are uniquely their own. For example, dental implants can:
Remain securely in place without adhesives.
Restore the chewing power that you had before tooth loss.
Prevent your jawbone from breaking down.
Last for 30+ years on average with the same daily maintenance used for natural teeth.
Who Dental Implants Can Help
Each dental implant treatment is fully tailored to meet a patient's specific needs, including the number of teeth that need to be replaced. Whether you've lost one, several, or even all of your teeth on an arch, there's a way that Dr. Cha can bring back your complete smile with dental implants. As long as you're a generally healthy adult, we can most likely use dental implants in one of the following ways:
Missing One Tooth
We can fill the space left by a single missing tooth by vertically placing a dental implant in the spot and then attaching a porcelain crown on top. This solution is actually more conservative than a dental bridge, as it doesn't require any healthy enamel to be removed from your remaining teeth.
Missing Multiple Teeth
If you're missing multiple teeth, you don't have to get an implant for each individual tooth. Instead, we can secure a dental bridge or partial denture onto a small number of strategically placed implants to bring back several teeth at the same time without sacrificing any existing tooth structure.
Missing All of Your Teeth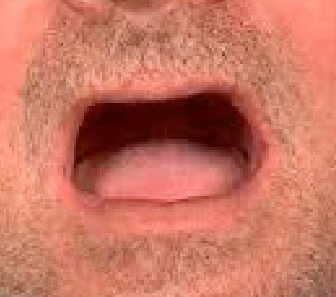 For patients with full-arch tooth loss, we can position just four to six implants throughout the jaw to anchor a denture that stays in place at all times. Implant dentures look and feel 100% lifelike, making them ideal for patients who are frustrated with their current dentures.
Understanding the Cost of Dental Implants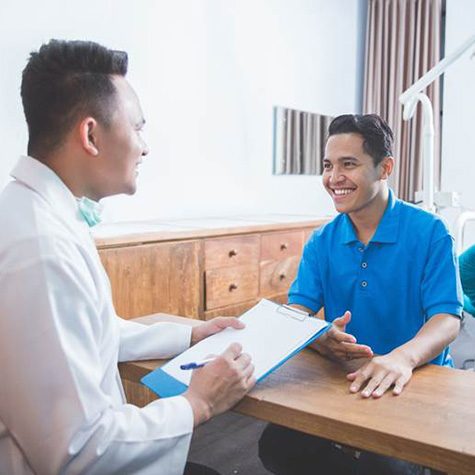 Because of the customizable nature of dental implant treatment, it's impossible for us to give you an accurate cost estimate until we've had the chance to go over your unique circumstances. So many variables come into play, such as the number of implants you need and whether you'll require preparatory procedures before dental implant surgery. Our team will review these factors and how they'll affect your total treatment costs. We'll also discuss your payment options, including CareCredit financing and our in-house dental membership plan.