Dentures – McKinney, TX
Comfortable & Natural-Looking Restorations for Your Smile
Patients who are struggling with moderate to severe tooth loss can typically turn to dentures for a lifelike and reliable tooth-replacement solution. Thanks to advancements in dentistry in recent years, this restoration option has become even more comfortable than ever before! If you're missing some, most, or all of your teeth, then dentures may be the ideal treatment for you. Keep reading to learn more or give us a call today to schedule your consultation!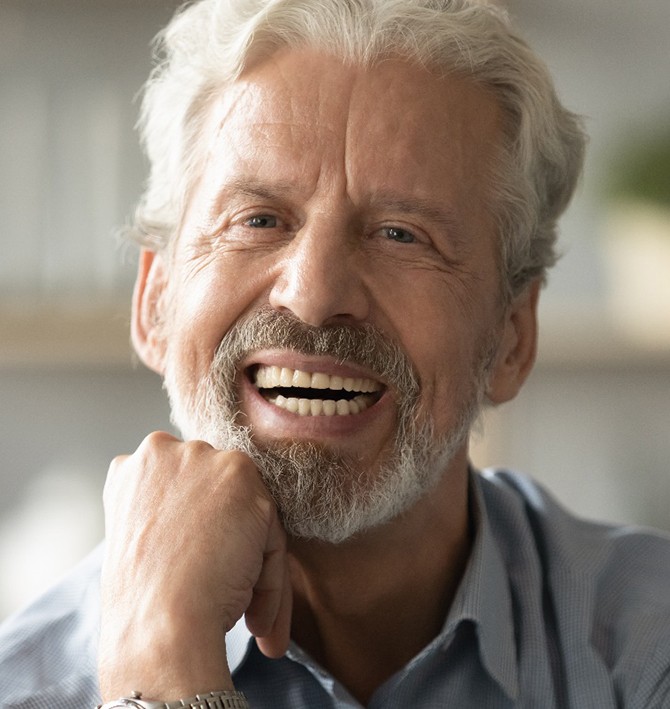 Why Choose Lake Forest Dental for Dentures?
Durable & Lifelike Restoration Materials
Accepts Insurance & Offers Flexible Financing Options
Friendly, Dedicated, & Expert Dental Staff
Who Is a Good Candidate for Dentures?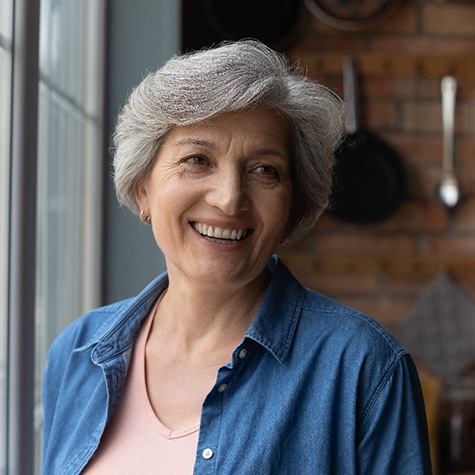 Are you experiencing moderate to severe tooth loss? If you are, you might be a good candidate for dentures in McKinney. This tooth-replacement option is meant to replace any number of missing teeth to help renew your bite, smile, and speech—all of which will improve your overall well-being. Due to advancements in dental technology, virtually everyone can be eligible for the treatment. Even if you have underlying or developing issues, such as gingivitis or damaged teeth, we can provide you with preliminary treatments to renew your oral health so that you're ready for dentures.
Types of Dentures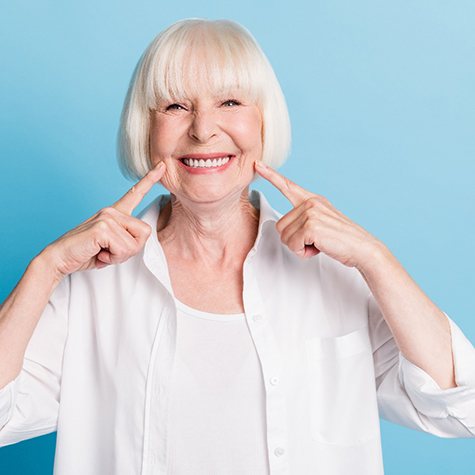 Every denture is custom-designed to treat your specific dental needs to help you regain your ability to eat comfortably, speak clearly, and smile confidently. Here are the three main types of dentures to choose from:
Partial Dentures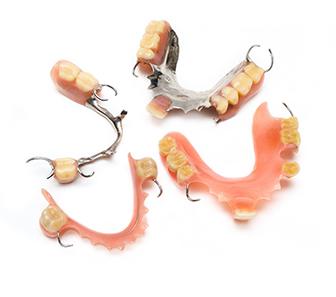 As the name suggests, partial dentures are meant to replace several missing teeth. This restoration consists of a series of metal frameworks under a gum-colored base. This appliance then clasps onto your nearby natural teeth to fill in the spaces between your teeth, providing a natural-looking and healthy smile again.
Full Dentures
If you're missing an entire arch of pearly whites, then you might be more suited for full dentures. While they also have a gum-colored base, they will rely on your gum line rather than nearby healthy teeth for support. Your dentures will be held in place with either natural suction, denture adhesive, or a combination of the two. The artificial teeth will renew your arches as well as the ability to chew, talk, and smile confidently.
Implant Dentures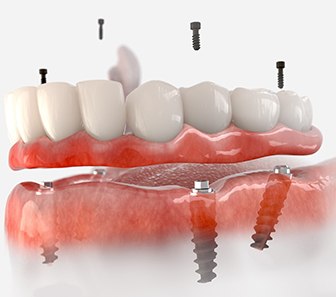 Instead of relying on your nearby teeth or gums, implant dentures will be directly anchored to your jawbone via titanium posts. Once your implants are completely bonded to your bone tissue, your restorations will provide the superior stability you need to enjoy a natural-feeling smile again. With proper care, your results can typically last several decades to a lifetime!
The Benefits of Dentures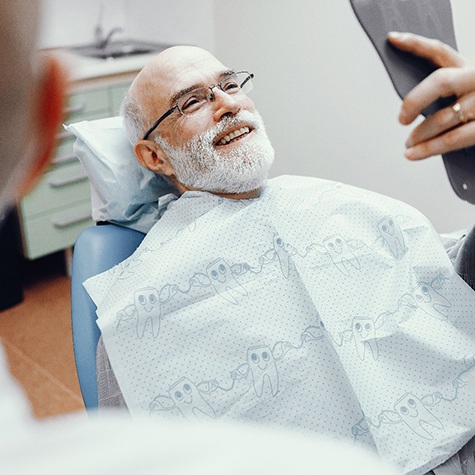 With dentures, you can expect to appreciate several essential benefits, including:
Cost-effective restoration treatment
Simplified dental maintenance
Completely personalized results for your smile
Can last 10+ years with proper care (or 30+ years with implant dentures)
Preserves your facial shape (and jawbone with implant dentures)