Emergency Dentistry – McKinney, TX
Dental Pain Relief Right When You Need It
If you accidentally break a tooth or suddenly develop an excruciating toothache, do you know what to do next? Instead of wasting valuable time in the emergency room, you can get dental pain relief right when you need it by calling our team at Lake Forest Dental. Our team is led by Dr. Steve Cha, who has 20 years of experience treating all types of dental emergencies and helping patients feel at ease. We offer same-day appointments for patients with emergencies, so please call us right away for emergency dentistry in McKinney, TX if your smile needs urgent care.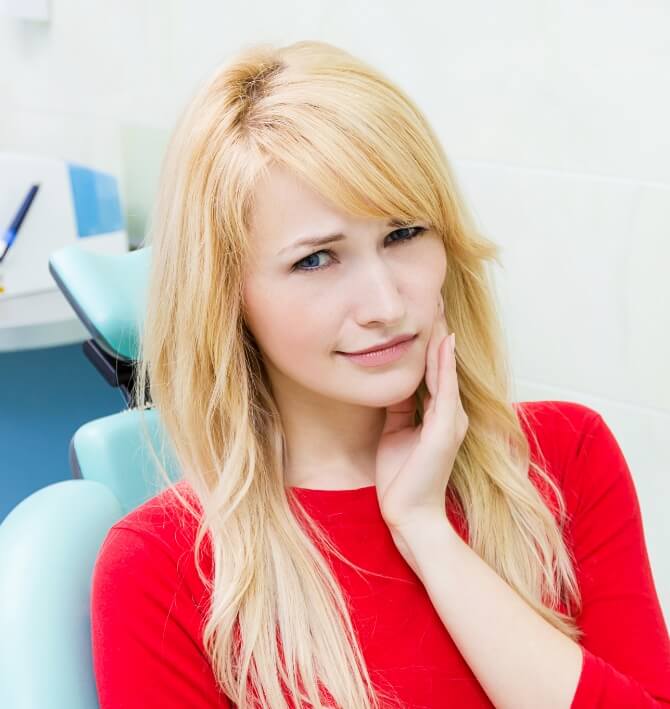 Why Choose Lake Forest Dental for Emergency Dentistry?
Same-Day Emergency Dental Appointments
Relaxing Nitrous Oxide Sedation Offered
Insurance Accepted & In-House Dental Financing Available
How We Treat Dental Emergencies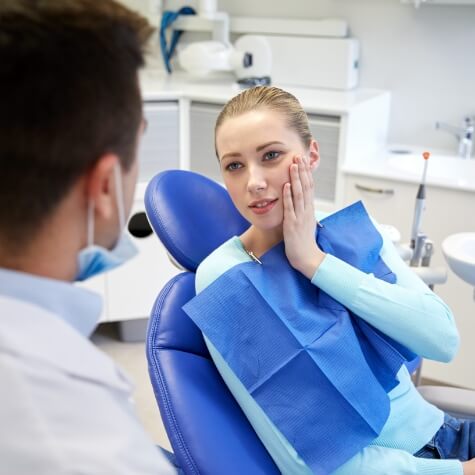 As soon as you get in touch with us, our team will do everything they can to make sure you're seen on that same day, especially if you're in severe pain. Until then, we can advise you on how to manage your symptoms.
When you arrive at our dental office, Dr. Cha will closely examine your mouth to identify the root cause of your emergency. This process may also involve taking digital X-rays.
Once we've got a clear picture of your situation, we'll develop a treatment plan that is personally designed to relieve your discomfort and minimize the chances of the issue returning.
The Most Common Dental Emergencies
It can often be hard to tell whether a dental problem warrants emergency care or whether it can wait a while. As a rule of thumb, though, dental pain isn't normal. If you're experiencing an oral issue that causes discomfort or impacts your daily life, we ask that you call us just to be safe. Below, you'll find examples of some of the dental emergencies that we see the most often.
Understanding the Cost of Emergency Dentistry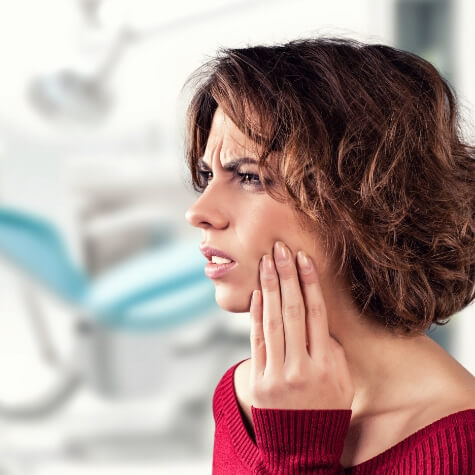 Since there are countless varieties of dental problems that could require any number of treatments, emergency dental care doesn't come with a fixed price tag. Before we go through with any procedures, our team will talk about all of the factors that affect the costs – from our treatment recommendations to the financial solutions we offer. If you'd like to learn more about the cost of emergency dentistry in McKinney before then, you can also read on!
Every Dental Emergency is Different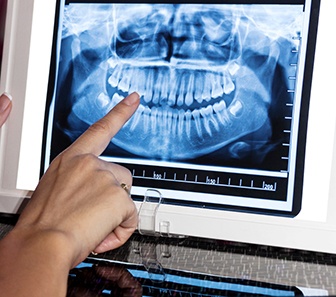 Basically, even though "dental emergency" is used as an all-encompassing term, it can refer to numerous injuries. While one patient may be visiting us due to chronic tooth pain, the next might be rushing to our office because they've knocked-out their tooth! Naturally, the treatments we recommend for these two situations will be different. As a result, the price will be different as well. Like we mentioned above, we will be transparent about the cost before starting your treatment so there are no unpleasant surprises along the way.
Does Dental Insurance Cover Dental Emergencies?
Since dental insurance plans sometimes include benefits that can be used in emergency situations, whether or not you're insured will naturally impact the price you pay. The good news is that familiarizing yourself with your benefits is as easy as reviewing the fine print on your plan or calling your provider directly. Since our team has extensive experience working with popular providers (such as Delta Dental, Aetna, BlueCross BlueShield, and Cigna), we also can answer questions for you and help you maximize your coverage!
Other Options for Making Dental Emergencies Affordable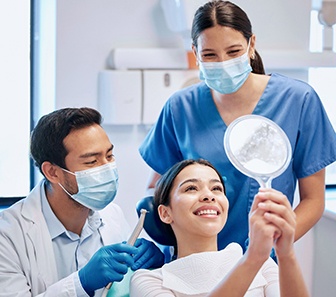 At Lake Forest Dental of McKinney, there are three additional financial solutions! To start, we welcome flexible financing with CareCredit, which prevents you from having to pay for the entire cost of your treatment upfront. Plus, we have our very own dental plan that allows you to save significantly without the red tape that usually comes with dental insurance, such as waiting periods and annual maximums. Lastly, we offer periodic specials. These change every so often, so make sure to give us a call to learn the latest ways to save.
How Taking Care Of Your Smile Can Save You Money
As you know, we offer several financial solutions designed to help you save. However, one of the best ways to avoid costly dental care is by taking great care of your smile! Remember, a commitment to a solid oral hygiene routine and biannual visits to our office can go a long way in preventing cracked teeth, infected gums, and the like. So, commit to brushing twice a day, flossing daily, rinsing with mouthwash consistently, and implementing other good dental care habits.
How to Prevent Dental Emergencies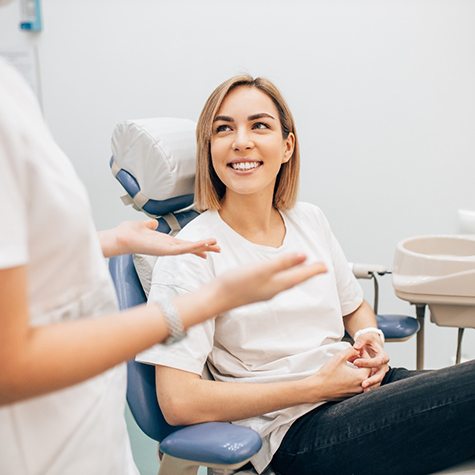 Preventing a dental emergency is almost always easier than treating one. Not all emergencies can be avoided, but by taking some preventive steps and implementing healthy habits, you can save time and money! Here are some tips that can help you set your smile up for success.
Visit Your Dentist Regularly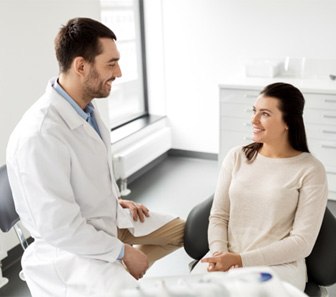 Even if you don't think anything is going on with your smile, this doesn't mean that you should be skipping out on your regular dental visits. Tooth decay and oral infections can easily develop, and you may not even notice them right away. It is typically recommended that you see your dentist every six months for regular cleanings and checkups. This way, your hygienist can clear away plaque and tartar, and your dentist can keep an eye out for issues so they can be treated early on.
Maintain Good Oral Hygiene Habits at Home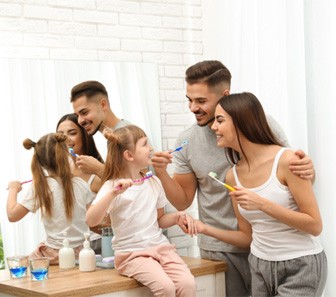 You should be brushing twice and flossing every day. These are both effective ways to remove food debris and plaque that can lead to tooth decay and gum disease over time. Choose a soft-bristled toothbrush and toothpaste that contains fluoride.
Be Careful with Your Diet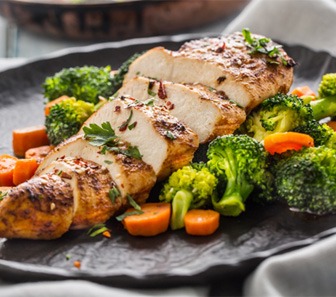 Your diet plays a key role when it comes to your oral health. If you are constantly indulging in sugary and starchy foods, you are increasing your risk of tooth decay. Try to only consume these items in moderation. Instead, fill your dinner plate with fruits, veggies, and healthy proteins.
Wear a Mouthguard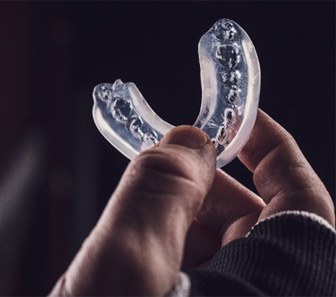 Playing sports is an excellent way to get the exercise that your body needs to remain healthy. However, you don't want to end up with a broken or knocked-out tooth in the process. Wearing a mouthguard will significantly reduce your chances of experiencing a dental injury. Nightguards are also available to limit the harmful effects of teeth grinding while you catch some Zs.
Use Tools, Not Teeth to Open Packaging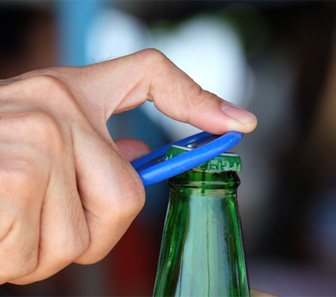 It may seem convenient to use your teeth to open stubborn packaging, but you would easily end up with a cracked or broken tooth. Instead, take the time to get some scissors or whatever other tool you need to complete your task effectively.
Dental Emergency FAQs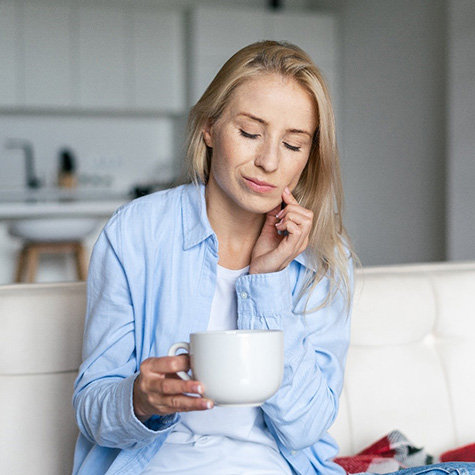 Dental emergencies often come unexpectedly, so it's understandable that you have some unanswered questions. We're here to help! Here are the answers to some of the most common questions we receive about dental emergencies in McKinney. If you don't see the information that you're looking for below, just give us a call. We'd be happy to provide additional guidance and schedule you for an urgent visit.
Will my toothache go away on its own?
Toothaches generally don't go away on their own, so it is best to schedule an appointment with your dentist to make sure nothing serious is going on. There are many potential causes for a toothache, and you will want to rule them out with a professional as soon as possible. Doing this can help you to catch underlying issues before they become more serious.
How should I sleep with tooth pain?
When dealing with a toothache at night, it can be difficult to get quality sleep. Until you are able to see a dentist in the morning, keep your head elevated. This will prevent blood from rushing to your head and intensifying your toothache. Additionally, take over-the-counter pain relievers as directed, and avoid foods that are particularly acidic, cold, or hard before bed. A cold compress can also help to numb discomfort.
Can the emergency room remove a tooth?
Only licensed dentists can perform tooth extractions, making the procedure illegal for someone without the training and education required to perform, even in the hospital. An emergency room can provide you with antibiotics and pain medication, but that will not address the underlying issue. You will still need to see a dentist. A tooth extraction may not even be necessary. For example, root canal therapy can relieve discomfort and prevent the need for extractions.
What does throbbing tooth pain mean?
A throbbing tooth is likely a sign of an infection or inflammation within the tooth. Cavities inside the tooth allow air and bacteria to reach the sensitive inner area, therefore resulting in irritation and potential infection of the pulp nerves. This can be very painful. Throbbing teeth can also be due to chronic bruxism (teeth grinding and clenching).
Can I pop a dental abscess on my own?
You should never attempt to pop a dental abscess on your own. Instead, get in touch with a dentist, as a tooth or gum abscess is considered a dental infection and is therefore an emergency. Popping the abscess will only expose your mouth to more bacteria and irritate the area more. Putting off treatment can allow the infection to spread to other areas of the body, leading to serious complications.