Veneers – McKinney, TX
Get the Dream Smile You've Always Wanted
Do you feel self-conscious about your teeth? You're not the only one. Most people aren't born with a perfectly shaped smile. However, you don't have to let this keep you from getting the pearly whites you've always wanted. At Lake Forest Dental, our cosmetic dentist—Dr. Steve Cha—can provide the ultimate makeover for your teeth with veneers in McKinney! With our customized treatment, we can redesign your overall smile to fit exactly what you're looking for. Feel free to call our office today if you'd like to know more about the veneer treatment process.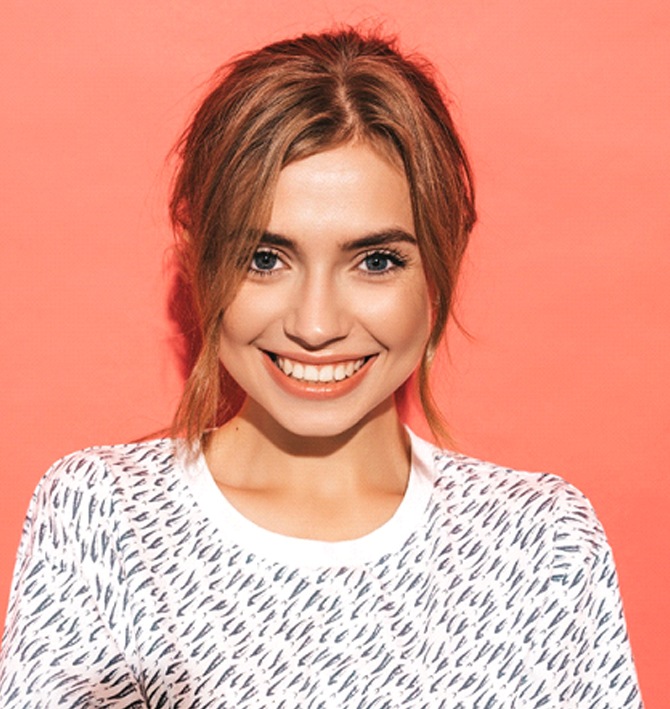 Why Choose Lake Forest Dental For Veneers?
Friendly & Caring Dental Team
Convenient Appointment Times
Affordable Financing Options
What Are Dental Veneers?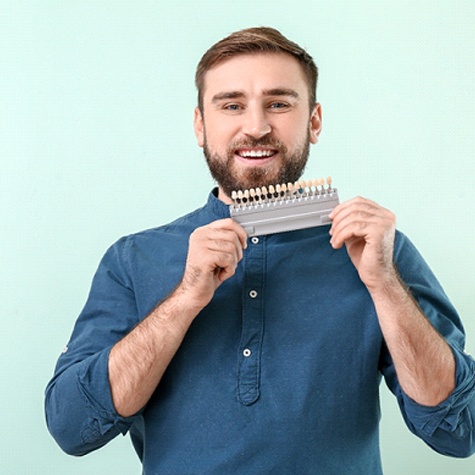 Dental veneers are custom-crafted thin porcelain shells that are designed to be attached to the front of your affected teeth. Through a minimally invasive procedure, these slender layers can completely cover up or correct most cosmetic flaws. This means they can address dental imperfections like mildly chipped, cracked, or misshapen teeth.
Additionally, veneers offer a virtually permanent teeth whitening solution, as they are highly resistant to stains and discoloration. They can even treat minor gaps or misalignment issues to instantly create a perfectly straight smile!
The Process of Getting Veneers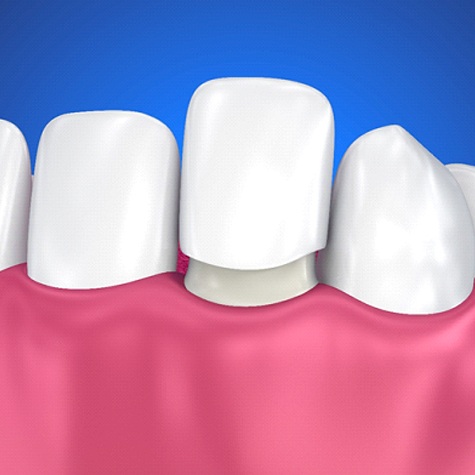 Firstly, we will discuss your treatment plan and smile design during your initial consultation. Once Dr. Steve Cha understands how you want your teeth to appear, he'll clean and prepare them for your future veneers. To do this, a tiny portion of enamel will be shaved off the front surface of your targeted teeth.
Afterwards, we'll take digital impressions to design your veneers and send them to a dental lab for fabrication. You'll wear a temporary set as you wait for your permanent ones. In about two weeks, your final veneers should be ready to be bonded to your teeth.
The Benefits of Veneers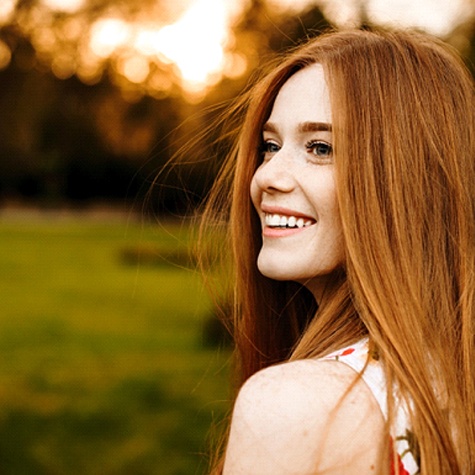 Veneers are one of the top cosmetic treatments available for enhancing your pearly whites. They provide numerous benefits, including:
Look, feel, and function like natural teeth.
Increased confidence in your smile.
Efficient cosmetic solution in just two visits.
Minimal maintenance and cleaning for preservation.
Can last up to 20 years.
Feel free to contact our dental team if you're interested in getting veneers in McKinney for a new and improved smile! We'll be glad to walk you through your options and treatment process.
Understanding the Cost of Veneers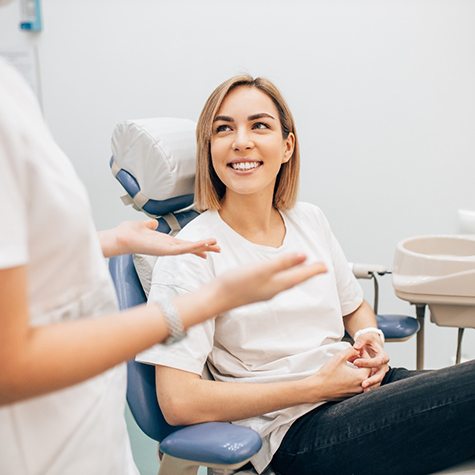 If you're interested in upgrading your smile with veneers in McKinney, you may be wondering how much they cost. While there is no one-size-fits-all answer, there are certainly a few things to consider as a prospective patient. Read on to learn all about the price of veneers, how they stack up to other smile-enhancing treatments, and ways to make the cost more affordable!
The Cost of Veneers Compared to Other Cosmetic Treatments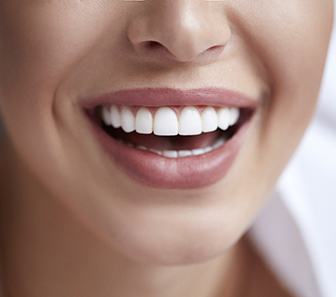 Veneers are a sought-after cosmetic dental treatment, but there are other options. Here's how the cost of veneers in McKinney compares to other popular smile-enhancing services:
Braces – This tried-and-true teeth-straightening treatment can address everything from minor crowding to severely gapped teeth. Typically, the price tag is $3,000-8,000 which depends entirely on your dental needs. Unfortunately, this only addresses the position of your teeth, not the shade and shape.
Teeth Whitening – Professional teeth whitening treatments are safe, customized, and effective. On average, in-office treatments cost $500-700 and at-home kits generally run $300-400. While both in-office and take-home options can blast away stubborn stains, the position and shape of your teeth will remain the same. As a result, you will need to factor in the cost of additional cosmetic dental services if you have misaligned, chipped, or otherwise flawed teeth.
Dental Bonding – Dental bonding has a lower upfront cost ($300-600 per tooth) and can correct minor gaps between teeth, unsightly chips, pigmented discoloration, and more. It is important to remember, however, that the results typically only last for a few years at a time. Therefore, the long-term cost is higher than you might think.
Veneers – Veneers are incredibly unique since they can address a multitude of cosmetic dental flaws, are completely customizable, and can last for decades with proper care. In short, while the upfront cost (generally $1,000-2,000 per tooth) may be higher, the tremendous benefits make them well worth it. Plus, there are ways to make the total amount more affordable.
How to Make Veneers Affordable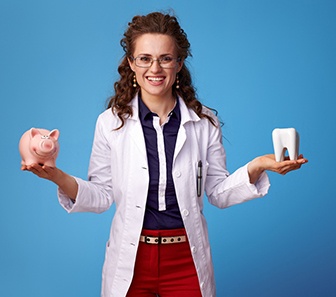 Veneers typically aren't covered by dental insurance providers. Our cosmetic dentist in McKinney has an option to make achieving your smile goals more affordable. With our in-house membership plan, you'll get discounts on many services, including some that might not be covered by dental insurance. Our plan has no annual maximums – simply reach out to our office to learn more about what it offers!