Preventive Dentistry – McKinney, TX
How We Keep McKinney Smiles Healthy
Believe it or not, most dental health problems are easy to avoid as long as you follow two basic steps: maintaining a good at-home oral hygiene routine and visiting Lake Forest Dental regularly for preventive appointments. Our team, led by Dr. Steve Cha, will tailor each and every visit to meet your unique needs, and we'll never make you feel bad about the state of your teeth or pressure you into getting unnecessary treatments. We simply want to keep your pearly whites healthy! Contact us today to learn how we can safeguard smiles of all ages with preventive dentistry in McKinney, TX.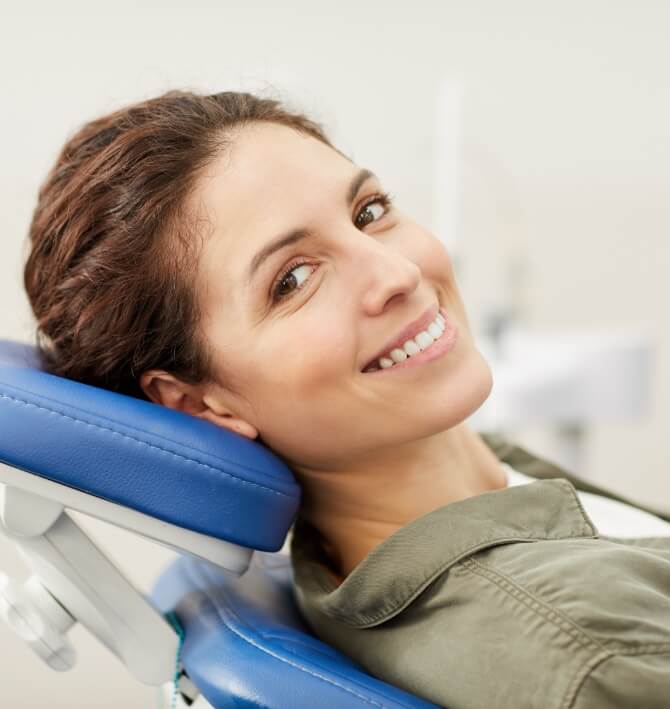 Why Choose Lake Forest Dental for Preventive Dentistry?
No-Judgment, No-Pressure Dental Care
In-House Dental Membership Plan Available
Early & Late Dental Appointment Times
Dental Checkups & Teeth Cleanings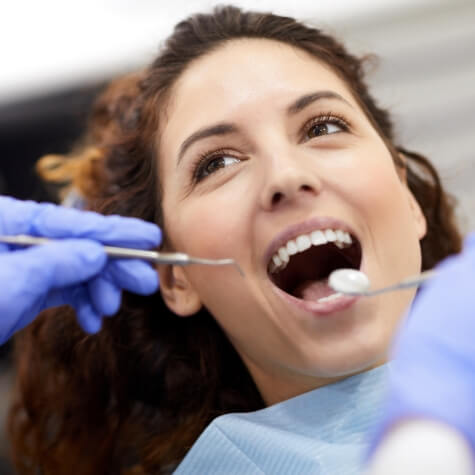 With regular checkups and cleanings, Dr. Cha can detect and treat oral health problems before you've even noticed them! He'll closely examine your mouth for the smallest warning signs, and he can even show you exactly what's going on in your mouth thanks to our intraoral camera. Then, our hygiene team can remove plaque deposits from your teeth and gums. Not only do teeth cleanings stop cavities from developing, but they also leave your smile looking and feeling fresh.
Nightguards for Bruxism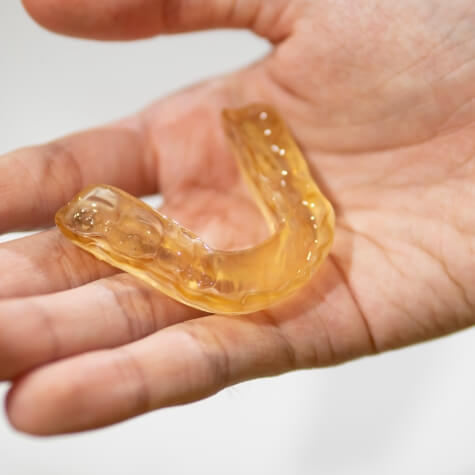 Are headaches or jaw soreness a regular part of your mornings? If so, you might be dealing with bruxism, or unconscious teeth grinding. While you can actively work to stop teeth grinding during the day, the only way to do so while you sleep is to wear a protective nightguard to bed. We can provide you with one of these comfortable oral appliances that fit over the teeth and prevents them from coming together in harmful ways.
Fluoride Treatments
Most people are exposed to fluoride, a naturally occurring mineral, through fruits, vegetables, and oral care products. It has even been added to tap water in many areas because of its proven ability to reduce the risk of cavities by strengthening the enamel of the teeth. If our team finds that you or your child isn't getting quite enough fluoride, or if you have a particularly high risk of cavities, then we can quickly apply a topical fluoride gel to your teeth after your routine cleaning.
Oral Cancer Screenings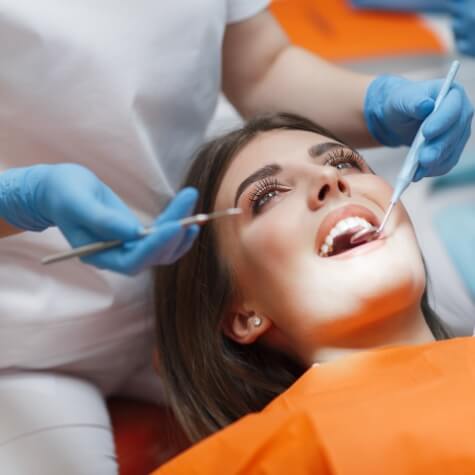 In addition to tooth decay and gum disease, Dr. Cha will also screen for early signs of oral cancer (such as persistent sores in your mouth) during your regular exams. Oral cancer has a higher mortality rate than many other types of cancer, primarily because most cases aren't caught until the later stages. By getting screened for oral cancer at least once a year, you can increase the chances of making a full recovery if you do have the disease.