Restorative Dentistry – McKinney, TX
Making Damaged Smiles Look & Feel Like New
Many people understandably feel self-conscious when they have visibly cracked, chipped, or broken teeth. Unfortunately, this often makes the issue worse by making the person too embarrassed to visit their dentist. At Lake Forest Dental, we never judge, lecture, or shame our patients about the state of their teeth. We're just happy that you're taking the initiative to make your smile healthier! If you're looking to rebuild your confident smile again, Dr. Steve Cha and the rest of our team would love to help. Call us today to learn about your options for restorative dentistry in McKinney, TX!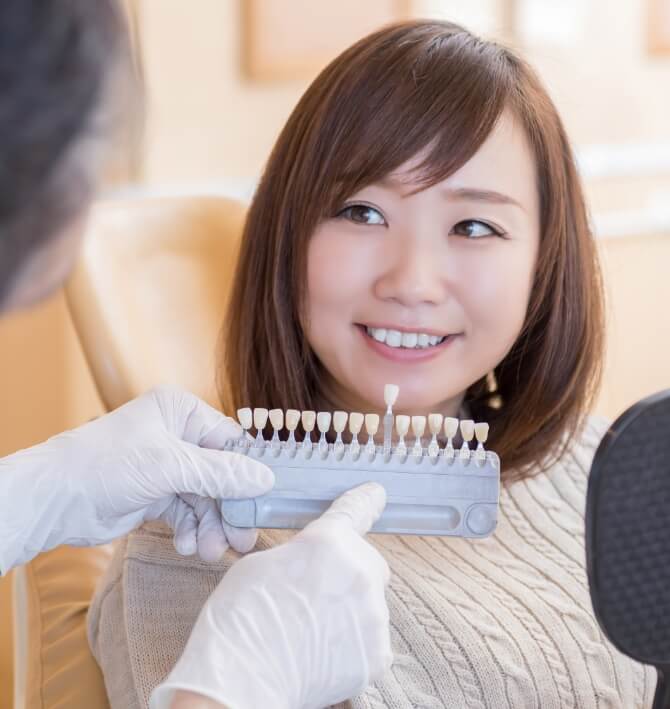 Why Choose Lake Forest Dental for Restorative Dentistry?
Judgment-Free Approach to Dental Care
Several Affordable Dental Payment Options Available
Early & Late Dental Appointment Times
Tooth-Colored Fillings
Patients of a certain age may remember when treating cavities with metal amalgam was the standard. Luckily, that's no longer true these days! Instead, we restore decayed tooth enamel with composite resin, a putty-like material that can be shaded to match the surrounding tooth structure for a seamless appearance. The resin also bonds directly to the tooth, which seals out bacteria more effectively and reduces the risk of decay later on. Essentially, tooth-colored fillings are the superior choice in the way they look and function!
Dental Crowns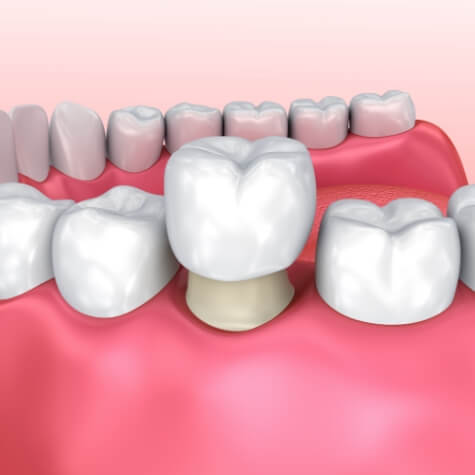 If a tooth is more extensively decayed or damaged, then we can make it look, feel, and function like new again by fitting it with a dental crown. This "cap" fits over the entire visible section of a tooth, building up its full structure while preserving the enamel that remains. Like fillings, dental crowns were traditionally made from metal, but we can provide crowns made from ceramic and other natural-looking materials for smile repair that doesn't stand out.
Learn More About Dental Crowns
Root Canals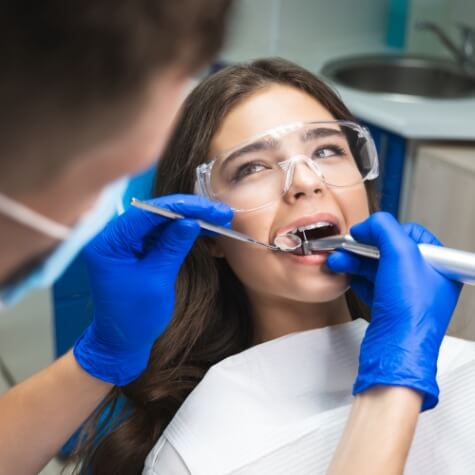 Even hearing the words "root canal" is scary for some people, but we can assure you that this procedure is nothing to fear. In fact, root canal therapy is actually meant to relieve tooth pain! We may recommend a root canal if decay or damage has reached the center of the tooth, and the tooth cannot be saved by any other treatment. In this case, we'll remove the diseased tissue from the inside of the tooth and place a dental crown on top of the tooth for protection.
Don't worry – we'll make sure you're comfortable every step of the way!
Learn More About Root Canal Therapy