Cosmetic Dentistry – McKinney, TX
Don't Be Afraid to Flash Those Pearly Whites
Even if your teeth are perfectly healthy, your smile may still have some minor aesthetic issues that make you feel self-conscious, like stains or cracks. Luckily, Dr. Steve Cha and our team at Lake Forest Dental can make these flaws disappear with cosmetic dentistry. While we'll never try to pressure you into getting treatments that you don't need, we'll lay out all of your options for improving your smile and help you make the decision that's right for you. Call us today to schedule your consultation to discuss options for cosmetic dentistry in McKinney, TX!
Why Choose Lake Forest Dental for Cosmetic Dentistry?
Conservative, Judgment-Free Dentist & Team
Several Affordable Dental Payment Options Available
Early & Late Dental Appointment Times
Porcelain Veneers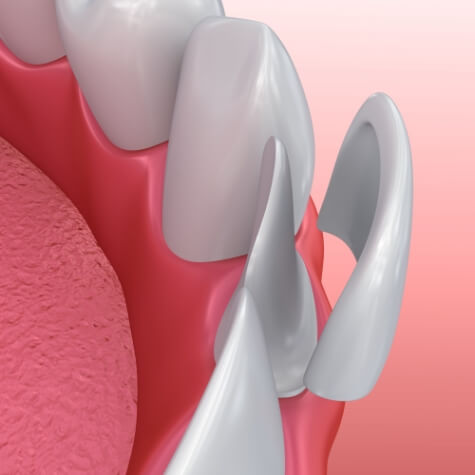 Have you ever wondered why so many actors and musicians always seem to have perfect smiles? It's because many of them have gotten veneers! These thin, porcelain shells are bonded to the front surfaces of the teeth, instantly covering cosmetic flaws like chips, stains, gaps, and even slight crookedness all at the same time. With custom-made veneers, we can give you a truly flawless smile in as little as two visits to our dental office.
Lumineers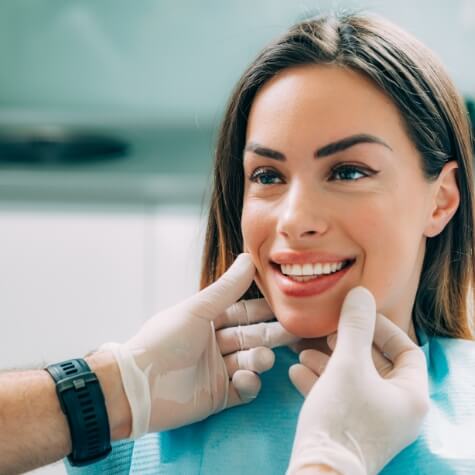 As versatile and lifelike as veneers are, they require that the underlying teeth be permanently modified, making the procedure irreversible. For patients who are interested in veneers but don't wish to sacrifice any of their healthy tooth structure, we offer Lumineers. These ceramic sheaths are much thinner than traditional veneers, allowing us to place them without removing any enamel.
Metal-Free Dental Crowns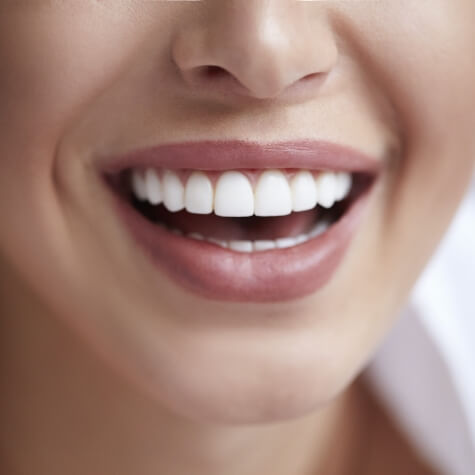 If a tooth in the front of your mouth visibly needs repair, you don't need to worry about having to receive an obvious silver or gold dental crown. Instead, we can fix your tooth without compromising your smile's appearance by using dental crowns made from metal-free materials like ceramic. These crowns are personally designed to mimic the surrounding teeth, making it impossible to tell that you've even had dental work done.
Cosmetic Dental Bonding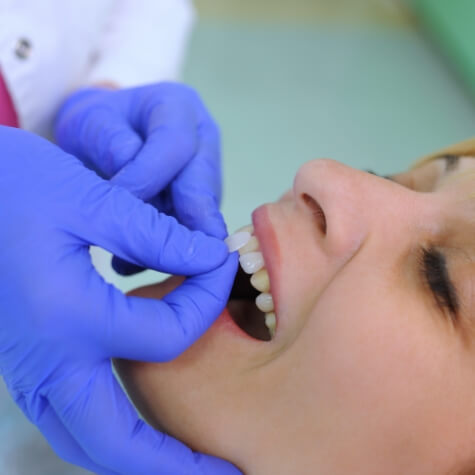 If you'd like to quickly fix a few tiny blemishes in your smile like chipped, discolored, or gapped teeth, then cosmetic dental bonding is an easy, cost-effective solution that can usually be completed in a single appointment. Dr. Cha can sculpt a tooth-colored composite resin to the area, concealing the imperfections. Because the resin chemically attaches to your enamel, the results will look and feel like a natural part of your smile.
Teeth Whitening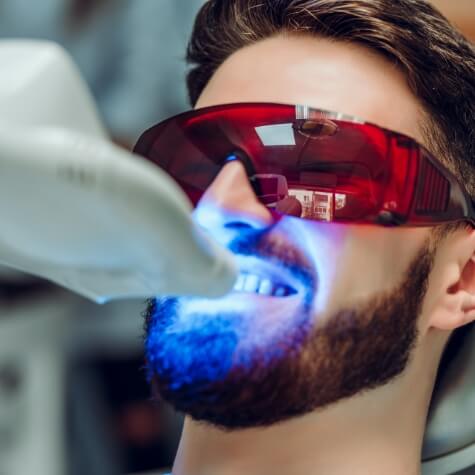 Whether coffee, tobacco, medication, genetics or even age are to blame for your teeth looking darker, we can dramatically brighten your smile with Zoom! professional-strength teeth whitening. In just one hour-long appointment, this treatment can remove deep-set stains in a way that over-the-counter whiteners cannot. We can also provide you with take-home whitening kits if you'd rather brighten your smile on your own time or maintain the results of in-office whitening.
Gum Recontouring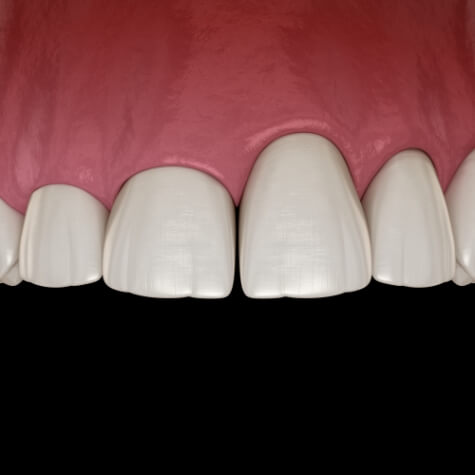 Sometimes, a patient might be dissatisfied with their smile not because of their teeth, but because of their gums. If too much gum tissue is revealed in the smile compared to the teeth, it can end up looking off-balance. Luckily, we can fix "gummy smiles" with gum recontouring. By removing the excess gum tissue, the teeth will appear longer, and the smile will look perfectly proportioned.