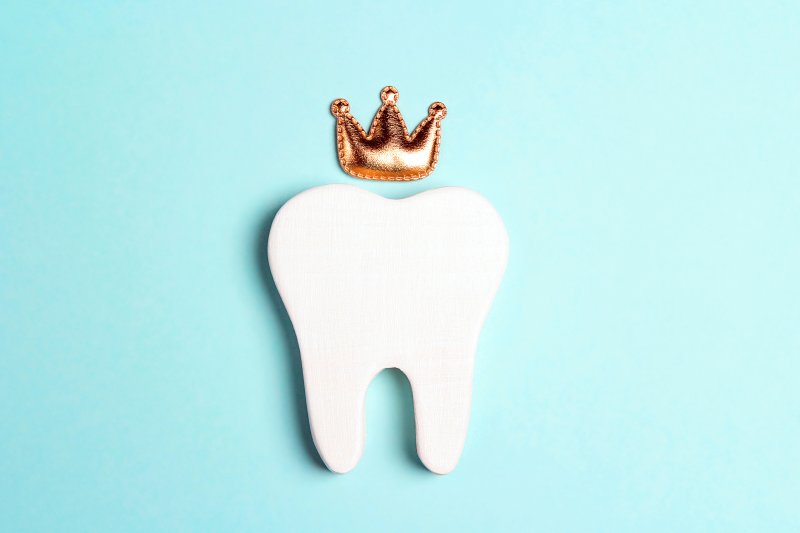 If you have a moderately to severely decayed or damaged tooth, then a dental crown may be the best option to restore your smile. These durable restorations can protect your pearly whites from future damage as well as improve their appearance in the long run. While you can expect them to last many years, you may be wondering when you should expect to replace them. Read on to learn more about the dental crown lifespan and how to prolong it!
What Are the Benefits of Dental Crowns?
These porcelain dental caps are one of the most effective and popular restorations, and they come with numerous benefits. Here are just a few advantages you can expect to enjoy:
Improved appearance: Not only will your dental crown uphold your tooth's structure, but it can also enhance its look by altering its size, shape, and color as desired. They'll be completely customized to seamlessly match the rest of your smile.
Minimally invasive treatment: Restoring your tooth with a dental crown typically takes a few weeks to complete, and the process is relatively easy and pain-free.
Relieves pain: If your tooth is damaged, leaving it exposed to extreme temperatures or pressure will make you vulnerable to pain or discomfort. A dental crown will protect you from these sensations in the long run.
How Long Will Dental Crowns Last?
In most cases, a dental crown will last as long as 5 to 15 years. However, its longevity will depend on several different factors. These may include oral hygiene, lifestyle choices and diet, dental habits, and the location of your crown in the mouth. Those that are placed on molars will need to withstand more pressure from chewing than your front teeth, making them wear down faster. Forgetting to keep your crown and the rest of your smile clean and healthy can also result in needing to replace them prematurely. The better you maintain them, the higher the likelihood of keeping them for 15+ years.
Ways to Extend Your Dental Crown's Lifespan
If you want to make the most of your dental crown's lifespan, be sure to practice the following tips:
Good oral hygiene: Brush twice a day and floss once daily (or after every meal) to keep debris, food particles, and plaque from your smile.
Avoid bad oral habits: Refrain from chewing on your fingernails or ice, smoking, and using your teeth as tools.
Treat bruxism: If you grind your teeth at night (bruxism), you might end up damaging your crown or natural teeth.
Visit your dentist: Seeking routine checkups and cleanings will allow your dentist to help preserve your dental crowns for the long term.
Your dental crowns can last you a long time if you practice proper dental care. Keep these tips in mind, and you'll be sure to show off your renewed smile for many years to come!
About the Author
Dr. Steve Cha received his dental degree from the Loma Linda University School of Dentistry. He also regularly seeks continuing education to refine his skills and is a member of several groups, such as the American Dental Association. He offers a wide variety of advanced and comprehensive services, including dental crowns. If you'd like to schedule a consultation, visit his website or call 972-529-1800.