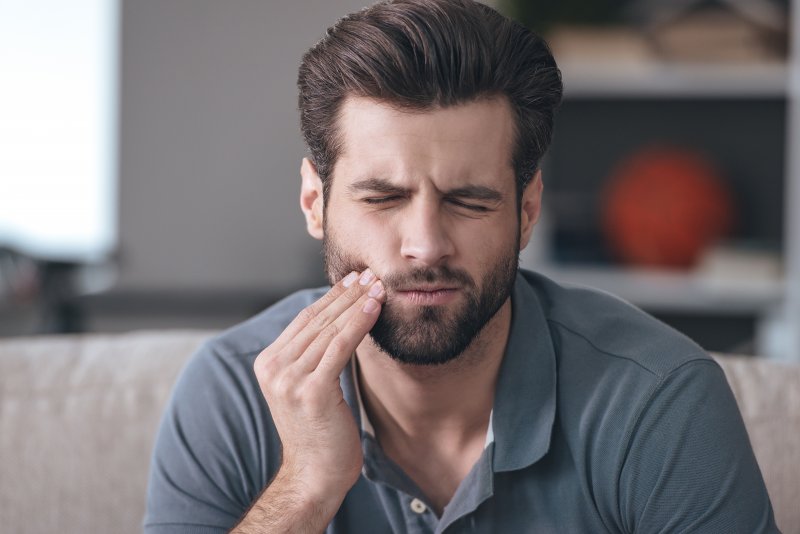 When someone is experiencing a lot of pain, it can be hard to put into words exactly what it is that they're feeling. That can be a little bit of a problem when they try to get the care they're looking for and can't explain what they're feeling.
If you're experiencing facial pain, it may be a little difficult to describe exactly what it is that you're dealing with. If you're stuck, here are some of the most common reasons your face could be hurting, and what you can do about it.
Sinus Infection
Your sinuses extend from just above the mouth through the nose and up to the forehead. When these sinuses get infected, they can cause a fair amount of discomfort. Because of the sinuses' proximity to the mouth, their becoming infected can also feel like a toothache.
However, unlike many other kinds of facial pain, sinus infections will come with a lot of mucus. That, along with other flu-like symptoms, may be signs that this is the issue you're having.
TMJ Disorder
Your Temporomandibular Joints, or TMJ, are responsible for securing your jaw to the rest of your face. If you often grind your teeth, or if you are struck in the jaw often, these small joints can come out of alignment. As a result, you could experience pain whenever you open or close your mouth.
Your TMJ are also located right next to your inner ear, so a TMJ disorder can cause a variety of balance problems, as well as migraines.
Pulpitis
A combination of gum disease and tooth decay can result in an infection reaching the interior of the tooth. This leads to a sharp, painful toothache. As this infection progresses, you may develop a dental abscess, i.e an uncomfortable, pus-filled lump along the gumline.
Pain from an abscess can be severe enough that it may feel like your entire face hurts. Abscesses can also be accompanied by a variety of other symptoms, like fever and fatigue, that may cause you to mistake them for other conditions.
This list is not complete, and even telling these few conditions apart is tougher than it seems. You'll need to talk to a professional if you want to know for sure what your problem is. That said, hopefully this guide allows you to better communicate what it is you're feeling.
About the Author
Dr. Steve Cha has spent the last twenty years as a dentist providing his patients with the highest level of care his field has to offer. He's always loved working with people, so he makes it a point to treat his patients with care and respect. Dr. Cha earned his DDS from the Loma Linda University School of Dentistry and has completed hundreds of hours of continuing education since then.
If you have any questions about facial pain, he can be reached at his website or by phone at (972) 529-1800.